Indiana Tube Corporation (ITC) is a diversified solution provider and manufacturer of low carbon mechanical grade welded steel tubing used in essential industries worldwide.  ITC products are used in a variety of fluid & gas carrying applications for Automotive, Large Truck, Heavy Equipment, Oil & Gas, Agriculture, HVAC, and Refrigeration.  Additionally, ITC manufactures non-fluid carrying tube for applications such as, heating elements, welding rods, tubular handles, seating components, sun visor rods, and filtration products.    ITC manufactures a wide range of tube diameter and wall thickness in both Standard and Metric sizes.
ITC is committed to ensuring all team members can thrive in an inclusive work environment where they can bring their whole selves to work every day.  Our core values of Teamwork, Respect, Integrity, and Commitment (TRIC) define our culture and inspire our team.  We have a President's Council on Diversity, Equity, and Inclusion (DEI) focusing on continuous improvement actions to achieve DEI goals that are assessed and developed by employee feedback, surveys, and forum sessions.
Commitment to quality and service is synonymous with the Indiana Tube name.  Our experienced team provides expertise on current and new product development utilizing the "Steel Partners Operational Excellence" focusing on continuous improvements through: Lean Manufacturing, Six Sigma, Strategic Deployment, and Solution Selling.  We strive to become business partners with our customers and suppliers to support total elimination of waste throughout the supply chain.
We work successfully with our customers in development of new products to full implementation by providing product solutions that save our customers time and money.  Our customers come to rely on our team of expert engineers to refine ideas, explore improvement options, analyze value, and deliver the best possible option.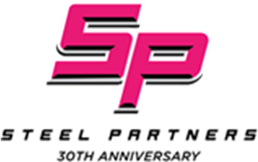 Indiana Tube Corporation is an operating company within the Diversified Industrial Segment of Steel Partners Holdings L.P. (NYSE:SPLP).  Steel Partners is a diversified holding company that engages in multiple businesses through consolidated subsidiaries, associated companies and other interests. The Company owns and operates businesses, and has investments in companies, in various industries, including diversified industrial products, energy, defense, supply chain management and logistics, banking and youth sports.

Indiana Tube prides itself on supplying our customers in diversified industries with the resources of Steel Partners Holdings L.C. behind us.  Each customer we serve, big or small, has independent needs and require solutions to meet the demanding standards of each industry.  Our sales and engineering team continues to expand the 45 years of knowledge and skills to assist in developing optimized solutions for each inquiry.  Our unique business model enables our team to provide rapid feedback with optimized cost-effective options that continue building long term relationships with each customer we serve.
We strive to exceed customer expectations through quality, service and delivery. We stand behind each customer commitment or agreement to ensure you deliver on your commitments, we will not walk away when you need us the most.  Our engineering staff is on hand to assist in the design and solution development for your next project.
How can we help your business?